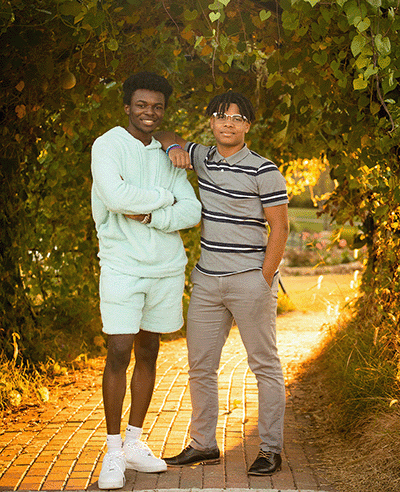 ACT Prep Course
8-week course, meeting 1-2x per week for 2 hours each session
90-180 minutes of homework per session
3 Total Practice Tests (Pretest, Midterm, Final)
2 make-ups, 1st-FREE, 2nd-$75
Baseline Score Required for Enrollment
Enrolled Students Must Score in the 19-26 range in each section
Students typically improve 2-5 points
Total Cost: $1295 (includes materials, one make-up, & testing events)
READY TO INCREASE YOUR ACT SCORE?
Our tutors want to be a resource for you, sharing their expertise and knowledge in a way that helps you better understand the material and achieve your goals! GSP tutors have a combined 100 years of experience working with students, and we're excited to get to help you at this time.
LISTEN TO OUR LATEST PODCAST
Listen each week.
Listen to find out how students can score better on college placement tests, with techniques and methods that build confidence, beat test anxiety, and identify strengths within each student.
95
%
Students Recommend GSP


What Our Students Say About Us
We had a wonderful experience at Get Smarter Prep! Caleb explained the process and options. Our daughter set what we thought were realistic goals for the time we had before the next testing event. In six sessions with the amazing tutor Ashley, she raised her score 6 points!!! That far exceeded our expectations and we could not thank Get Smarter enough!
Sarah Pack
Shawnee Mission South Parent | Class of 2023
We couldn't be more pleased with the outcomes that both our daughters have realized after working with Get Smarter Prep. 7+ point increases for both of them sure opens up their opportunities!
Jenny Bessenbacher
St. Teresa's Academy Parent | Class of 2023
Caleb did a great job and and my daughter got a 3 point increase on her ACT!!
Jo Gibson
Olathe West Parent | Class of 2022
My son did private tutoring at Get Smarter Prep in preparation for the ACT. His scores went up dramatically in the areas he was struggling with. He took his test in July and met his goal. My son was thrilled and now he can focus on Junior year without the stress of the ACT. I know that people usually get 'tutoring' for students they hope will go onto very high end schools, but even students planning on attending a state school can benefit from a bump in their scores. My son is now eligible for scholarships from KU, K-State, and UMKC. Even a little tutoring can go a long way!
Alisa Siceloff
Shawnee Mission Northwest Parent | Class of 2024