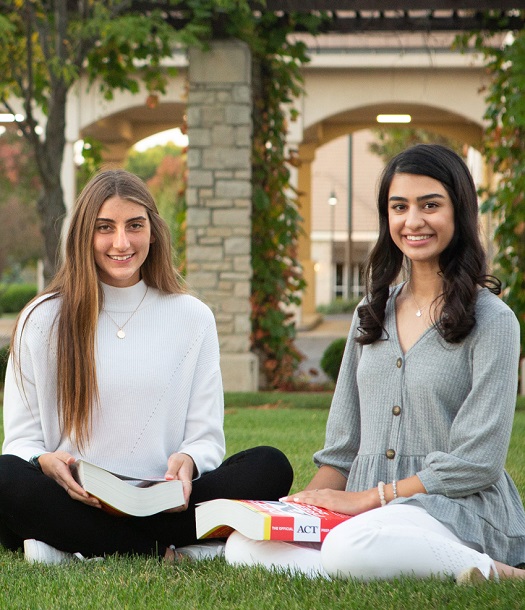 GSP in a Nutshell
Expert tutors, knowledgeable in every facet of the exam
Customized, personal approach for each student
Classes & Tutoring feature official practice questions
Learn how to build your confidence, manage test anxiety, & identify your strengths
Discover new ways to better prepare & retain what you've learned
Kansas City-based, Kansas City-focused
Find out where you stand
Take a FREE Practice ACT or SAT. We offer these tests every Saturday morning at 8:45 AM.
95
%
Students Recommend GSP


Meet Our Staff
LISTEN TO OUR LATEST PODCAST
Listen each week.
Listen to find out how students can score better on college placement tests, with techniques and methods that build confidence, beat test anxiety, and identify strengths within each student.


What Our Students Say About Us
The pricing schedule is worthwhile and reasonable. The truth is that the tutors care about our kids' success and they want their time teaching to bring relevant results. They're pulling for our kids. My son knew that and I'm convinced that support played a big part in getting across the finish line with great results. He is headed to the US Military Academy Prep School. He adamantly described his desire to attend when he shared how he sought tutors and worked hard for the sole purpose of improving his ACTs. That was not lost on the admissions team. Get Smarter Prep was a critical component to his journey, story, and future and we can't thank them enough.
Michael Tetu
Park Hill South Parent | Class of 2023
We had a wonderful experience at Get Smarter Prep! Caleb explained the process and options. Our daughter set what we thought were realistic goals for the time we had before the next testing event. In six sessions with the amazing tutor Ashley, she raised her score 6 points!!! That far exceeded our expectations and we could not thank Get Smarter enough!
Sarah Pack
Shawnee Mission South Parent | Class of 2023
We couldn't be more pleased with the outcomes that both our daughters have realized after working with Get Smarter Prep. 7+ point increases for both of them sure opens up their opportunities!
Jenny Bessenbacher
St. Teresa's Academy Parent | Class of 2023
Caleb did a great job and and my daughter got a 3 point increase on her ACT!!
Jo Gibson
Olathe West Parent | Class of 2022