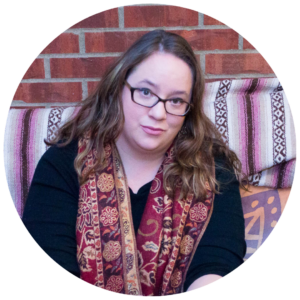 Audrey Hazzard grew up in a tiny town in southwestern Illinois. She graduated with honors from Marquette Catholic High School in Alton, IL, where she wrote for the newspaper, acted in plays and musicals, started an improv team, and led the International Club.
After high school, Audrey studied Economics and International Studies at Randolph-Macon Woman's College in Lynchburg, VA. She then worked for 11 years at Quest Diagnostics, mostly in the Compliance department, facilitating corporate training and audits.
In her free time, Audrey enjoys reading, writing, camping, and baking. She collects antique cookbooks and is still deciding whether to pursue a PhD in history or go to law school.
Audrey is a Premier-Level Tutor and is available to tutor at our Prairie Village office on Tuesdays & Wednesdays from 10AM-7:30PM, Fridays from 10AM-5PM, and Saturdays from 11AM-5PM.