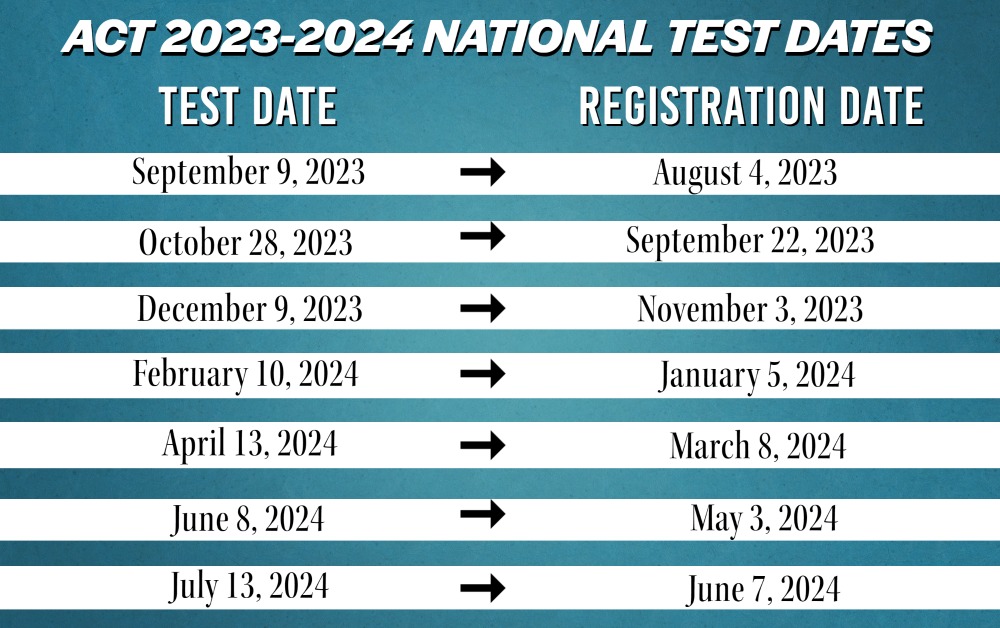 Planning for the ACT is the key to success, which is why it's important to know which test date is right for you. Test dates for 2023-2024 were released by ACT.org last week along with the regular registration deadline, late registration deadline + late fees, and the photo upload and standby deadline. As far as this summer, students still have the June 10th and July 15th test dates, which are great options for students with hectic schedules or a heavy academic load during the school year. Keep in mind, ACT Prep for the September 9th ACT will most likely begin mid-July. 
Picking a Test Date
Choosing the right test date may seem overwhelming, but we are here to tell it's not! Take a look at your academic load for the year and see where you can manage to add in test prep on top of your classes. Students will want to prioritize about 8-10 weeks prior to the chosen test date. Typically, students meet with their tutor once a week for an hour and a half sessions. Keep in mind, you will have about 2-3 hours of ACT homework to finish each week before your next tutoring session.
Now, let's talk about extracurriculars. What sports are you involved in? Are you in the school play this year? Don't start prepping for the ACT if you're right in the middle of your season or preparing for your opening act! You will feel completely overwhelmed studying for the ACT on top of practices and games or rehearsals and you won't be able to put your best foot forward towards the test. Wait until you are finished with extracurriculars to start preparing for the ACT.
We have multiple options to help you reach your goals including Private Tutoring, Semi-Private Tutoring or our ACT Prep Course. If you have no idea where to start with the process, we always recommend establishing a baseline score by taking a Free Practice Test at one of our locations. 
If you need help figuring out which test date is best for you and how best to prepare for the test, please reach out to us.