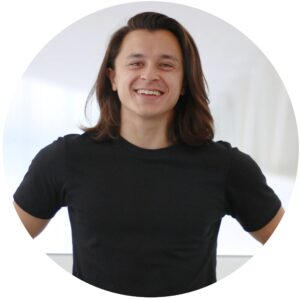 Ben Wang grew up in Prairie Village, KS, and attended The Pembroke Hill School in KCMO for high school. While at Pembroke, he played varsity football, sang in Pembroke's Madrigals Singers and Top of the Hill, and served as Vice President of the student council. Ben went on to pursue his undergraduate degree at Emory University in Atlanta, GA. Earning a BA in music composition, he was very involved in the Emory music community as a student advisor in the music department and president of an a cappella group.
Ben moved back home to get his music teaching certification and master's degree through the
UMKC Conservatory
. Through his program, he has become incredibly passionate about education and teaching more than just music. Along with his job at Get Smarter Prep, Ben is also the secondary school music teacher at Academie Lafayette in Kansas City, MO.
In his free time, Ben enjoys making music, cooking new recipes, going to the gym, and spending time with his dog.
Ben Wang is a Standard-Level Tutor and is available to tutor at our Prairie Village office on Wednesdays & Thursdays from 5-6:30PM & on Saturdays from Noon-6PM.