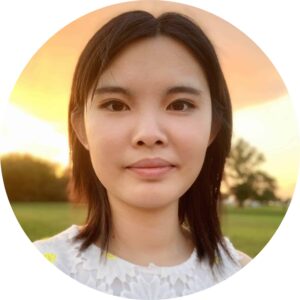 Michelle grew up in Kansas City and attended Shawnee Mission East high school. After graduating with a diploma from the school's International Baccalaureate program, she transitioned to life on the East Coast while studying International Relations at the University of Pennsylvania. After completing her degree, Michelle is now back in her hometown, where she she's settling back in the life in the Midwest. She plans on getting a graduate degree to pursue the integration of data science with politics.
In her free time, Michelle enjoys reading, playing Nintendo games, and snuggling with her cat Sachie.
Michelle is a Standard-Level Tutor and is available to tutor at our Leawood Office on Fridays from 6:30-9PM and Saturdays & Sundays from 9AM-4PM.