If you have your mind set on taking the SAT, CollegeBoard has released all the 2022-2023 test dates available to students. Registration is open for all students for the 2022 SAT dates and will be open for spring 2023 dates in the fall. Take a look at the test dates below and in particular the registration dates attached to those specific dates.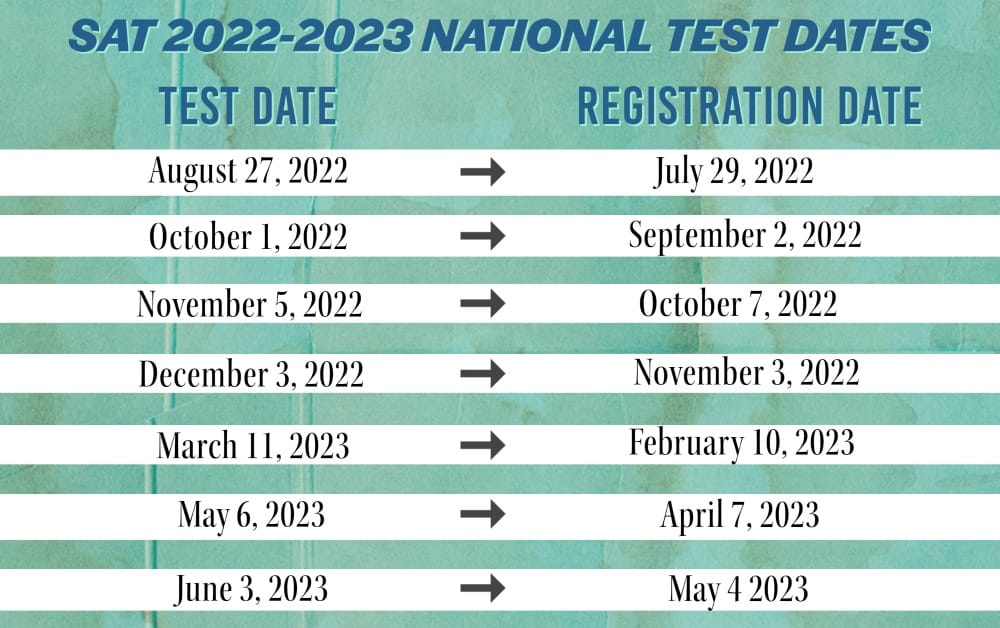 Deciding Factors
There are several items to think about when deciding which test date is right for you including, your academic load, sports schedule, extra-curriculars, job schedule, etc. Only you can determine if you are able to handle adding test prep for eight+ weeks on top of your schedule.
Keep in mind, you and your tutor will meet once a week for an hour and a half, plus you will have about 2-3 hours of SAT homework to finish each week before your next tutoring session.
No matter which test date a student chooses, it's important to prioritize those 8-10 weeks of test prep in order to put your best foot forward for the SAT. If you need help figuring out which test date is best for you and how best to prepare for the test, please reach out to us. Our SAT experts are here to help!