One of our favorite ways to give back to the Kansas City area is offering local students the chance to succeed no matter what school they attend or where they come from. In fact, it's so important to us that we partnered with another local organization that does the same thing for high school students.
When we met two of the founders of The Future of Us, who invest in students by offering finances, time, guidance, leadership, support and encouragement for their academic goals, we knew immediately that we wanted to help and be a part of what they offered to students in their community.
Fast forward six months into our partnership and we have helped two amazing students, hand-picked by TFOS, to prep for the ACT. Each student has been given the same opportunity: take a free practice, establish a baseline score, evaluate how best to prepare for the ACT, and begin one-on-one private tutoring.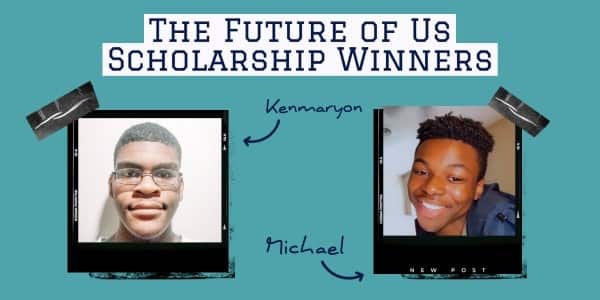 Our first scholarship recipient, Kenmaryon, was able to fit in a 9-hour Tutorial for the April 17th ACT and improved 3 points! We are excited for this opportunity to open new doors for Kenmaryon's future college plans, which include applying to UMKC and University of Missouri.  We wish him the best of luck as he prepares for his senior year of high school!
"The experience was helpful, especially when the ACT feels like a random test near the end of high school. The prep helped me understand the ACT and develop strategies like it was presented. The one-on-one tutoring helped me get an answer quicker to any problem I had," said Kenmaryon.
The second scholarship recipient is going into his Senior Year at from Belton High School and is active in track and in his free time enjoys photography. Michael had a 9-hour Tutorial for the July 17th ACT and improved his ACT score by 6 points! Michael is applying to University of Kansas as well as Missouri State University.
"I Love all of my tutors, everyone is very friendly and I'm way better at doing ACTs than before this. I'm so happy about my six-point increase, I've really improved thanks to you guys!  Thank you so much Jill, and everyone else that has helped with this ACT," said Michael.
"Michael has been wonderful in class! After using our universal strategies, his scores were up four points by the midterm. He's dedicated to get his score up, and he always has such a positive attitude in class. Michael's been working so hard, and it's really paying off for him!" said Ashley Brennan, Michael's Tutor.
Our Tutors look forward to investing in more students sent to us by TFOU throughout the second half of the year.