We would like to inform our students and families about the transfer of ownership of Get Smarter Prep. We have been eagerly waiting to inform all of you that Wally Ventures, LLC. has sold the property of Get Smarter Prep to Caleb and Molly Pierce. There will be few changes as Caleb has been the President of the company for many years. This new ownership of the property will take effect January 16, 2022.
"I've been fortunate enough to be a part of the Get Smarter Prep story for the last ten years, and I'm excited to be able to have an even bigger hand in writing the next chapter," said Caleb Pierce, Get Smarter Prep President. "I also want to thank the amazing staff who have always demonstrated the utmost responsibility and expertise in all they do. I feel very fortunate to have been able to work with such amazing people over the years. I also want to thank Mike Walrod for his mentorship, support, and, at times, his necessary patience with me."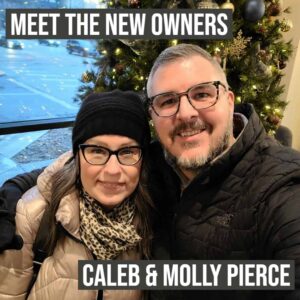 In the immediate future, we don't expect much to change from the current trajectory. Within the next year, expect some moderate changes to some of our products/offerings, with the goal to improve the student experience, maximize students' scores, and meet the demand in the current marketplace.
You have always been our trusted supporters and clients from the very beginning of our company over 15 years ago and we wish for your support as always. We hope you will be very happy with the change in ownership and help us to complete this process with success.